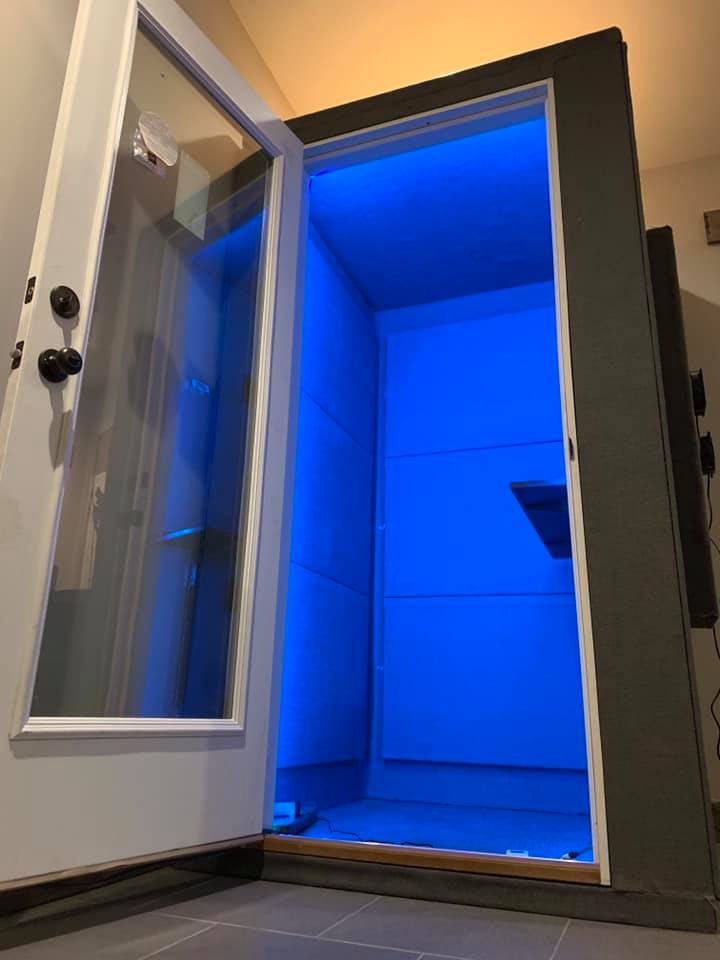 Custom Iso Booths
Each booth is hand made and manufactured with the exact specs you need for your home studio!  We ship to all USA States and also offer Ocean Freight to cover the entire world.  No project is too big, we offer sizes from 4x3' to 20x20' and possibly larger!
Buy A Booth
Voice Over

With many VO professionals around the world, Complete Iso Booths has developed the best options and add ons available for this exact profession!  Need to eliminate barking dogs?  Noisy neighbors?  No problem, our average unit blocks out 65DB in noise allowing you to work in peace and quiet!

Multi Media Phone Booths

Many companies like Amazon, Adobe and Say Media use our booths to allow their office workers a quiet and private place to take on Skype calls, close deals, 1 on 1 sessions and even for them to perform their own Voice Over and Audio Recordings for their clients!

Music & Production

One of our most popular clients is of course, the musician.  Getting a booth that can function for your recording studio is important, making sure the talent is comfortable, in the zone and having fun is the primary focus aside from it blocking out the live sounds!